Kwang Hsieh Ent. Co. Ltd
In-process and post-production QC done in our 30,150sqm factory
Over 30 years' experience | Utilizing paint low in lead and cadmium
Magazine

Major Customer
Contact Supplier:

Add to Basket
Mr Chung, K.M.
Export Manager
Ms Chung, Jean
Mr Tseng, Toni
Avg Response Time: More than 72h
Follow Supplier:

Follow Me
Company Information
Services and Support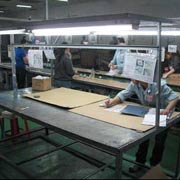 our products are guaranteed against any manufacturing defect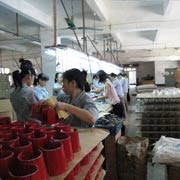 We take pride in servicing our customers
Sample Availability & Policy:
Depending on our customer's request, our samples are either provided at a cost or are complimentary.
Guarantees/Warranties/Terms and Conditions:
All our products are guaranteed against any manufacturing defects. We guarantee delivery in 60 days or less on normal purchase orders.
Export/Import Processing Support:
Our company provides support for the following during shipment:
Insurance
Shipping
Inspection of Quality
Export Documentation Process
After Sales Service:
We have a very friendly team of customer representatives to help assist our customers for any questions or concerns through our network of agents.

This Verified Supplier's Business Registration profile has been independently verified with relevant government agencies
Supplier and product information updated June 23, 2017.
Submit your Buying Request with TradeMatch


Fast and easy to use

Receive tailored offers

Compare quotations
Verified Manufacturer

The business scope of this supplier's independently verified Business Registration, as licensed by relevant government agencies, allows it to manufacture goods. View BR Profile
Supplier Capability Assessment

This supplier has a supplier audit from an independent 3rd party. View details

Click photo to download report
Back to Top