Kwang Hsieh Ent. Co. Ltd
In-process and post-production QC done in our 30,150sqm factory
Over 30 years' experience | Utilizing paint low in lead and cadmium
Magazine

Major Customer
Contact Supplier:

Add to Basket
Mr Chung, K.M.
Export Manager
Ms Chung, Jean
Mr Tseng, Toni
Avg Response Time: More than 72h
Follow Supplier:

Follow Me
Company Information
Research and Development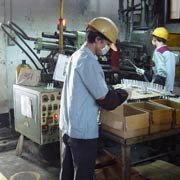 Manufacturing a newly designed model for production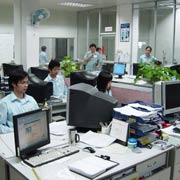 R&D department is working on a newly developed product
Machinery/Equipment for R&D:
CNC machines
Patents & Copyrights:
We have many original designs created by our R&D department.
Locations:
Located in Guandong, China.
Profile:
Our R&D department is composed of 25 very highly competent and creative individuals.
All our R&D training is done at our factory site.
We constantly research market trends in order to diversify our products and create innovative ones to meet our customers' needs.
Our R&D department develops an average of 24 new products a year.
We use computer technology to improve our product designs and increase our production efficiency while reducing production costs.

This Verified Supplier's Business Registration profile has been independently verified with relevant government agencies
Supplier and product information updated June 23, 2017.
Submit your Buying Request with TradeMatch


Fast and easy to use

Receive tailored offers

Compare quotations
Verified Manufacturer

The business scope of this supplier's independently verified Business Registration, as licensed by relevant government agencies, allows it to manufacture goods. View BR Profile
Supplier Capability Assessment

This supplier has a supplier audit from an independent 3rd party. View details

Click photo to download report
Back to Top