Kwang Hsieh Ent. Co. Ltd
In-process and post-production QC done in our 30,150sqm factory
Over 30 years' experience | Utilizing paint low in lead and cadmium
Magazine

Major Customer
Contact Supplier:

Add to Basket
Mr Chung, K.M.
Export Manager
Ms Chung, Jean
Mr Tseng, Toni
Avg Response Time: More than 72h
Follow Supplier:

Follow Me
Company Information
OEM/ODM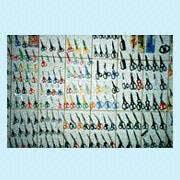 Our diverse range of OEM items from our scissor lines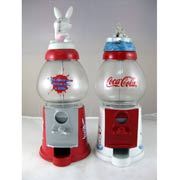 Our diverse range of OEM items from our gumball machines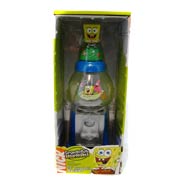 We can do different package and colorful products
OEM/ODM Capability:
Since the 1980's, our OEM department has been producing a diverse range of product designs for our customers worldwide.
Since we have been specializing in scissors, our customers have come to trust us and our products for their superior quality, dependability and their exceptional craftmanship.
In 1990's, we have developed new item for gumball machines.
As usual, our OEM staff are all well trained to handle any OEM orders or buyer's labels.
We pay special care to OEM orders since custom-designed products often directly reflect our customers' company image.
Welcome to contact us.
Size of Factory in Square Meters:
30150
Factory Size in Square Feet:
324531
Staff Details:
Production Staff: 500 to 549
Years of OEM/ODM Experience:
35
Monthly Output:
7,000,000 to 7,999,999Pieces
Major Markets Served:
Australasia
Eastern Europe
North America
Mid East/Africa
Central/South America
Asia
Western Europe

This Verified Supplier's Business Registration profile has been independently verified with relevant government agencies
Supplier and product information updated June 23, 2017.
Submit your Buying Request with TradeMatch


Fast and easy to use

Receive tailored offers

Compare quotations
Verified Manufacturer

The business scope of this supplier's independently verified Business Registration, as licensed by relevant government agencies, allows it to manufacture goods. View BR Profile
Supplier Capability Assessment

This supplier has a supplier audit from an independent 3rd party. View details

Click photo to download report
Back to Top